ATC23
We're accepting presentation proposals for
"UNLEASH YOUR POTENTIAL…
WITH ASSISTIVE TECHNOLOGY"
ATC23
Our Assitive Technology Conference 2023 will be held on
September 11th and 12th, 2023.
Help us "unleash" the power of AT.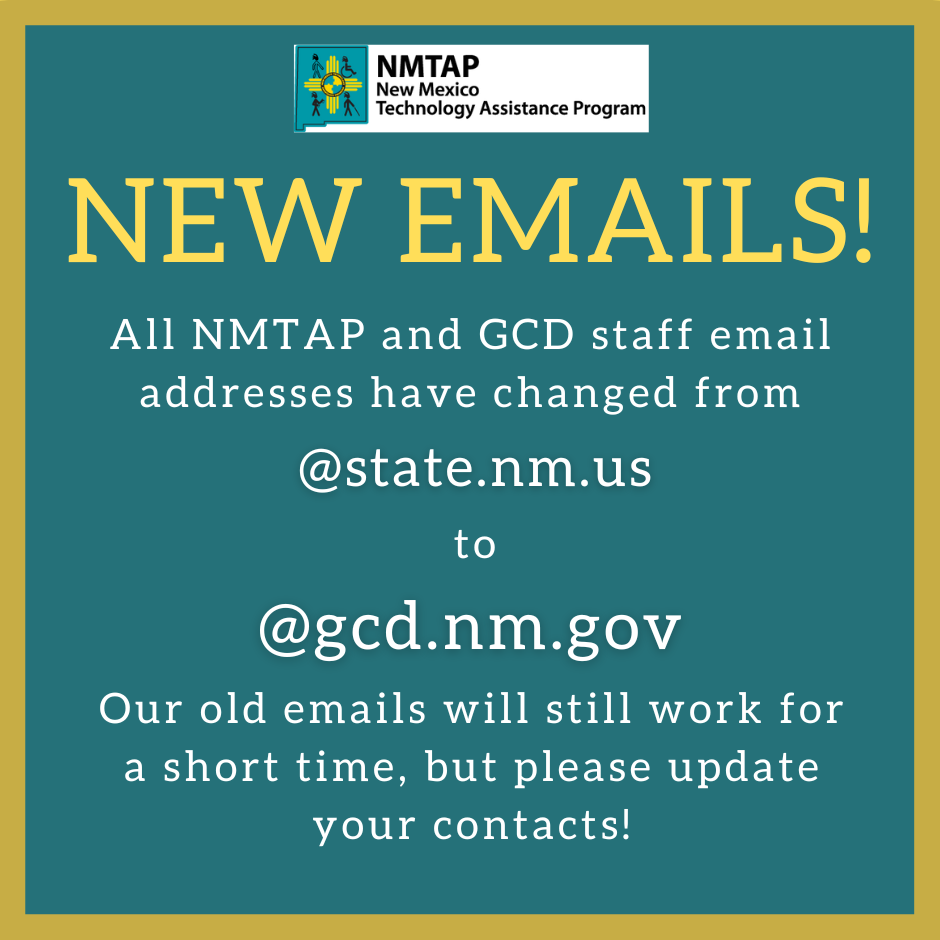 Our Email Addresses Have Changed
All NMTAP and GCD Staff email addresses have changed from @state.nm.us to @gcd.nm.gov. Please update your contacts.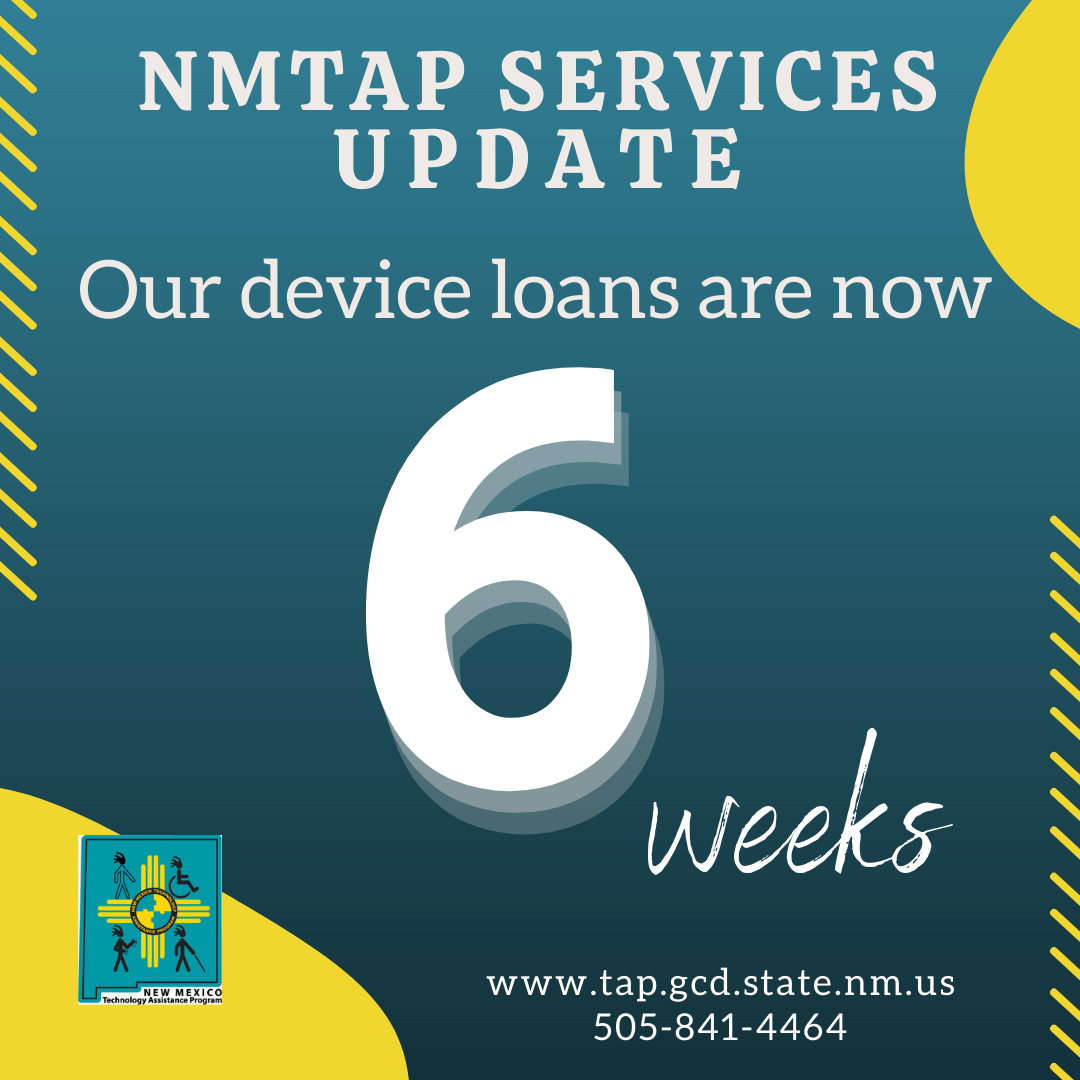 Our Device Loans for most of the devices in our loan library are now 6 weeks! Devices that are in high demand are still limited to the 30-day loan period. Check with NMTAP staff to confirm the length of your device loan.
Check out our online database to explore the Assistive Technology in our loan library.
Apr
12
Wed
DVR Rehab Academy Training

@ online
Apr 12 @ 10:00 am – 11:30 am
NMTAP will be presenting at the Division of Vocational Rehabilitation (DVR) Rehab Academy for new hires.
**This event is not open to the public. if you would like NMTAP to present to you, your staff, or organization, please contact AT Coordinator Jesse Armijo at 505-321-6409 or Jesse.Armijo@gcd.nm.gov **
Apr
17
Mon
DVR Presentation

@ DVR - Las Vegas
Apr 17 @ 10:30 am – 12:00 pm
NMTAP will be presenting to the DVR – Las Vegas staff on April 17th.
**This event is not open to the public. If you would like NMTAP to present to you, your staff, or organization, please contact AT Coordinator Jesse Armijo at 505-321-6409 or at Jesse.Armijo@gcd.nm.gov**