There are no upcoming events to display at this time.
WITH ASSISTIVE TECHNOLOGY!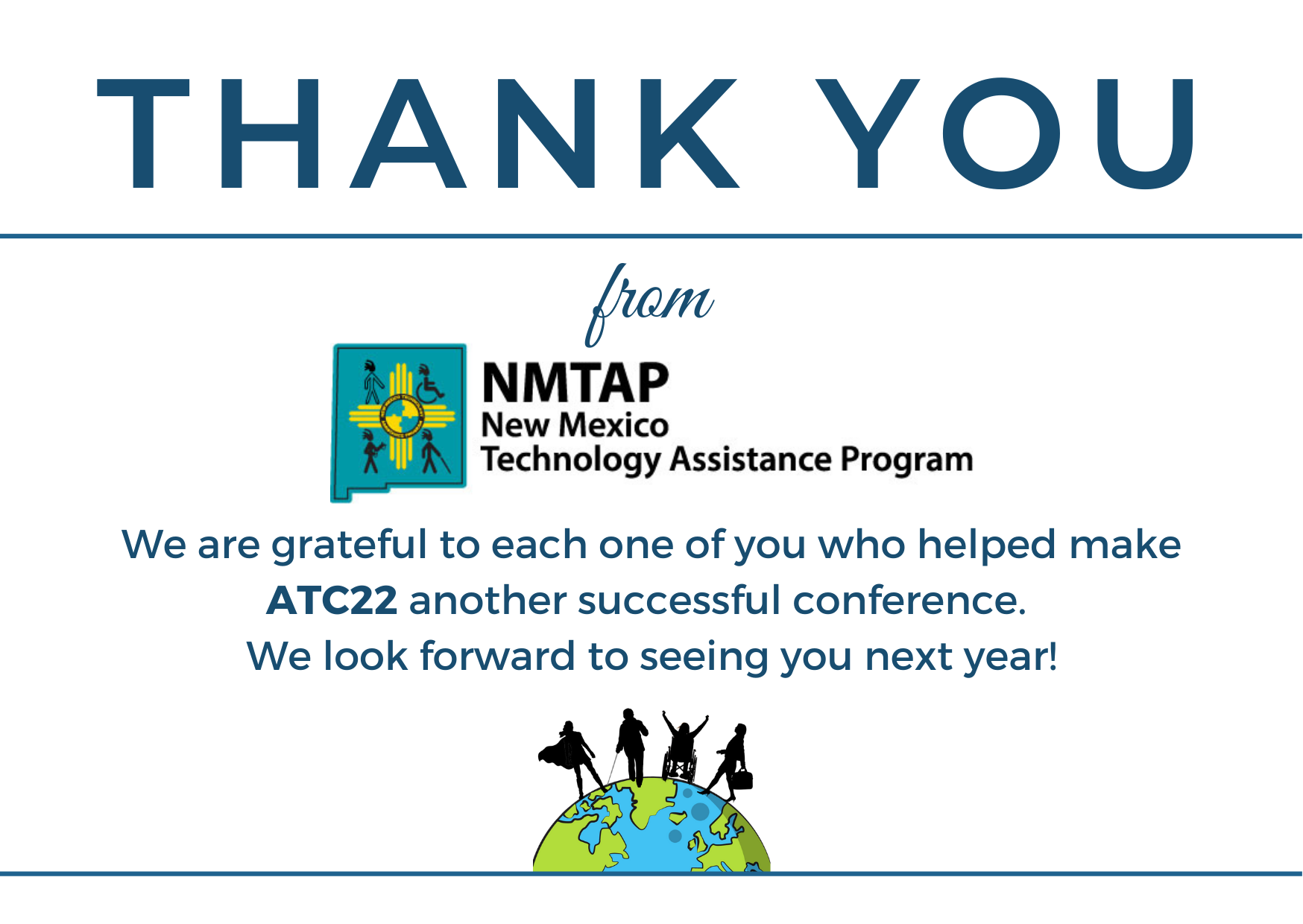 In Person Services By Appointment Only
NMTAP is available to schedule in-person services by appointment only at our main office located in downtown Albuquerque.
Please note that face masks and social distancing are required for in person meetings and services regardless of vaccination status.
Device Loans
We are now offering curbside pick-up and drop-off of device loans. You can request devices for loan through our online database at https://myatprogram.org/home/35 or by submitting a Device Loan Application. Applications can be accessed on our website under Device Loans, or you can contact a NMTAP staff member to have one emailed or mailed to you.
Shipping of device loans is still available for all individuals who are not in the Albuquerque area.
Device Demonstrations
Not sure which device to loan? You can compare one or more similar devices in a one-on-one, customized, in-person or online, device demonstration. Contact a staff member to request a device demonstration.
Trainings
All of our trainings and presentations will continue to be conducted online. Please check our calendar or Facebook Page for more information on upcoming trainings.
If you would like NMTAP to provide a presentation on Assistive Technology (AT) or an overview of our services, please contact us at 505-841-4464.