New Mexico SEED Loan Program
NMTAP partners with San Juan Center for Independence (SJCI) and DreamSpring to help New Mexicans with disabilities start or expand their business.
---
What is the New Mexico SEED Loan Program?
"SEED" stands for "Self Employment for Entrepreneurs with Disabilities". The name clearly defines that the program is to make loans available to individuals with disabilities regardless of the type of disability, age, income level, or location of residence in the state, to purchase needed equipment and home-based business supplies. SJCI, in collaboration with DreamSpring and NMTAP, provides low interest loans on a case by case basis.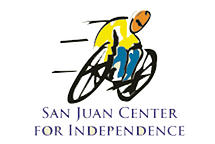 What can NMTAP loans be used for?
Tools
Computers
Home office supplies
Business equipment
Home office modifications
Portable buildings
What do I need to do to apply for a loan?
How long does it take to get a loan?
Once your application is submitted to DreamSpring, you should hear back within 5 business days. If you apply for the loan guarantee through NMTAP, it may take a few weeks as the Loan Committee meets monthly and reviews loan applications at their monthly meetings.
Please visit San Juan Center for Independence's SEED website for more information.
Online Business Planning Tools
If you have a disability and need to identify a financial assistance program that works for you contact the San Juan Center for Independence toll free 1-877-484-4500 or via their website using the link in the logo here.

Check out SEEDloans Facebook Page

Check out SEEDloans on KRQE News