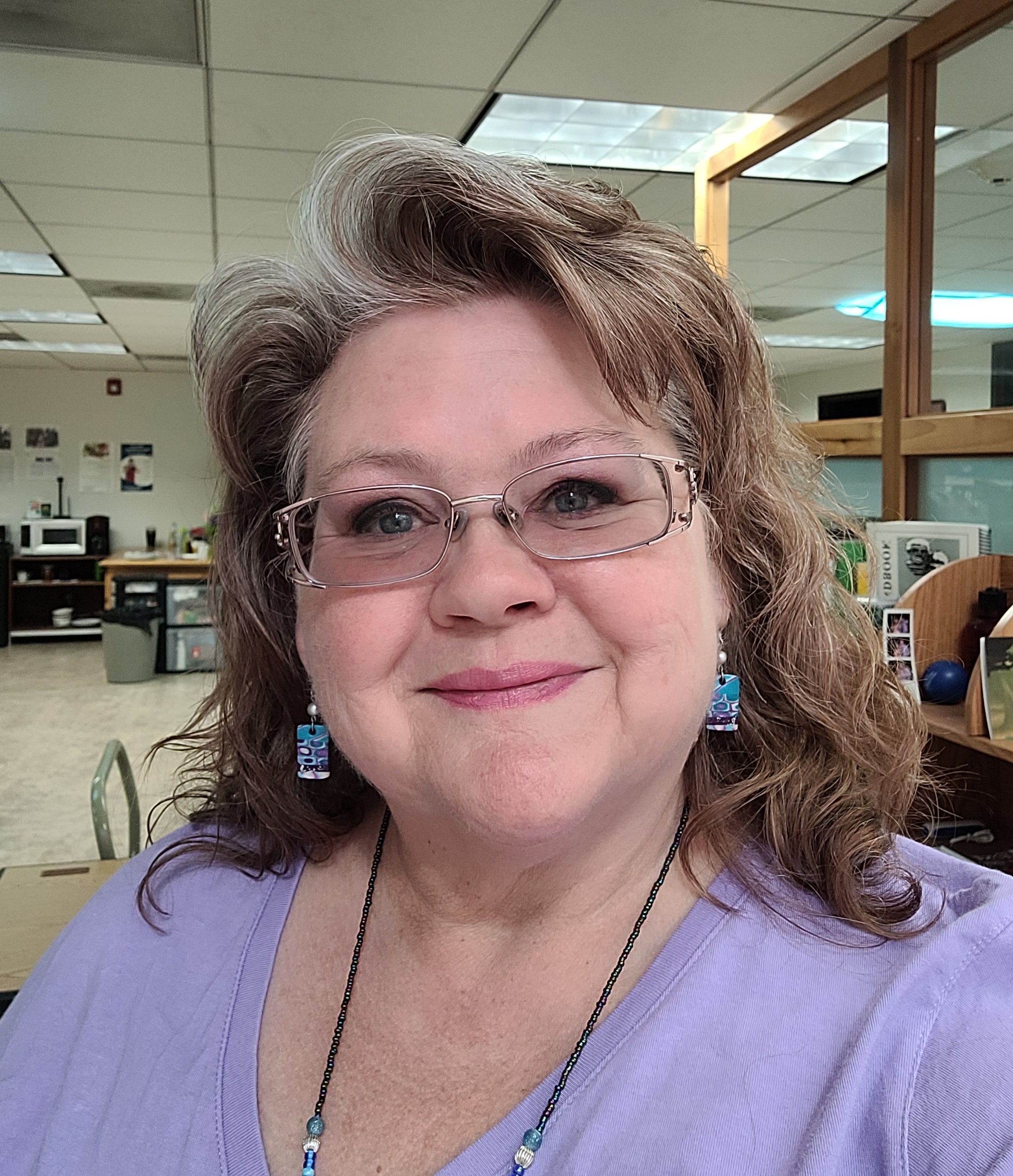 Tracy Agiovlasitis
Joined NMTAP in May 2014
Tracy Agiovlasitis is the Supervisor of NMTAP and has been a rehabilitative nurse/nurse case-manager for 34 years.  Most of her career involved working specifically with Assistive Technology (AT) and she brings experience with a focus on mobility equipment and assistive communication devices for persons with limited speech and/or mobility to continue to speak and be involved in the community.
Read More
As a direct care nurse, she provided initial intensive in-patient rehabilitation for multiple disabilities as well as home adaptations needed for long term living. Tracy has always been in a case-management supervisory role, providing needs assessments, training and program implementation. Throughout her career serving people with extra challenges, the aspect that inspires her the most is watching a person fully engage in life, in the manner they choose.
Tracy grew up in Grants and is a single mom of a young woman. You can find her in the great outdoors, whether gardening in her own yard or camping in our beautiful mountains. She is a Licensed Practical Nurse and a Certified Public Supervisor, working towards becoming a nationally Certified Public Manager. She also has an Associates of Arts from New Mexico State University. Despite having yellow cake from the Uranium mines in her room growing up, she seems to maintain a pinkish glow to her skin.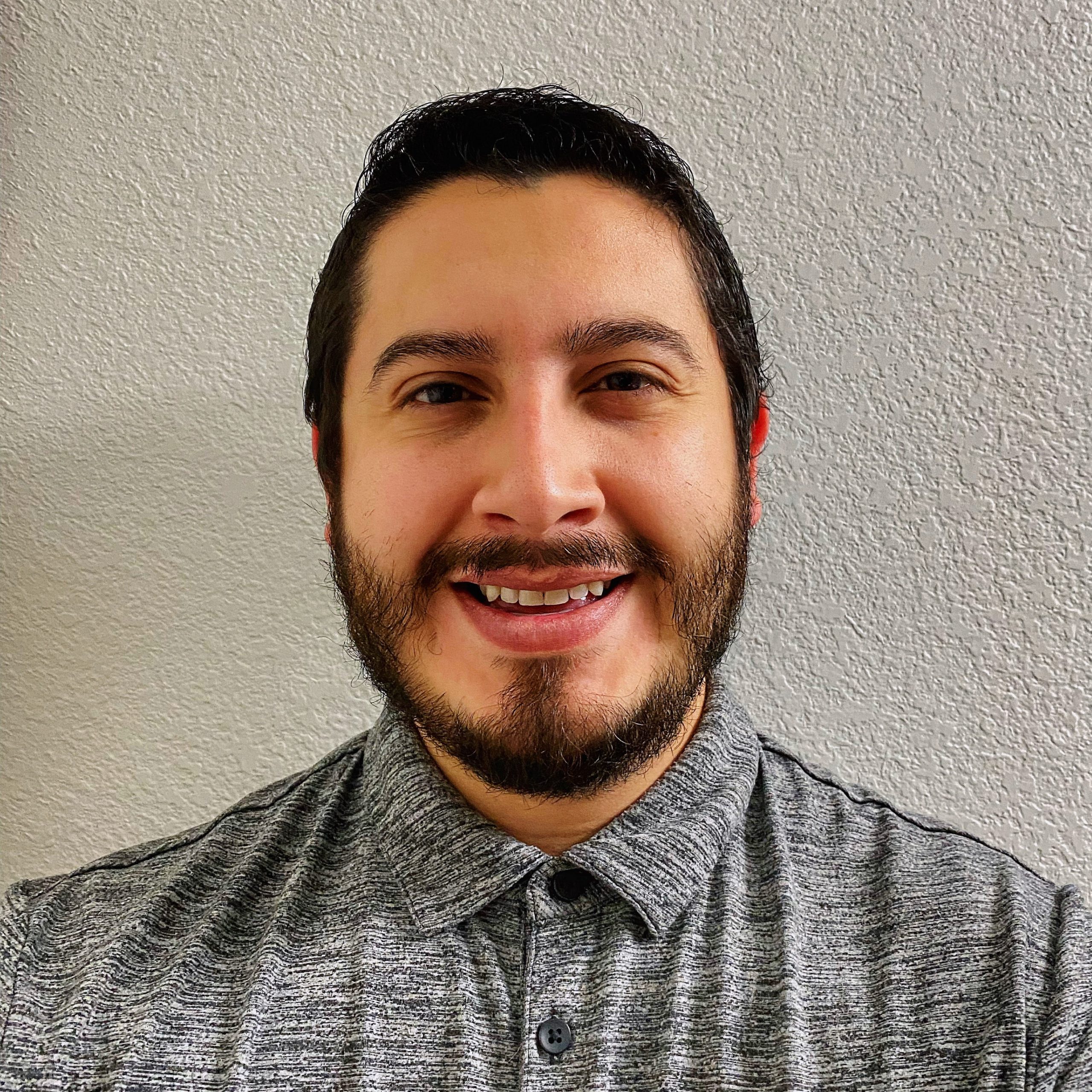 Jesse Armijo
Joined NMTAP in Dec 2014
Jesse Armijo is an AT Coordinator with the New Mexico Technology Assistance Program (NMTAP). He has been with the state agency since December of 2014 where he administers Assistive Technology device loans, maintains the database of AT inventory, troubleshoots device questions, conducts presentations/demonstrations across the state of New Mexico, provides in-depth training on Assistive Technology, develops professional reports on statistical data and works on keeping the NMTAP website up-to-date.
Read More
He brings technological experience to the position and experience with different types of computer systems and programs. Jesse has a particular interest in Speech Communication Devices and Web Accessibility, which has evolved during his time here at NMTAP. He has always enjoyed helping people but especially enjoys the ability to help individuals with disabilities gain independence through the use of Assistive Technology.
Jesse is a certified Assistive Technology Professional (ATP) and has completed the US Rehab's Assistive Technology Training Program (ATTP). Jesse holds two Bachelor's Degrees from the University of New Mexico; a BA in English with a Psychology minor and a BA in Media Arts. Jesse is a native New Mexican, spending his entire life in the greater Albuquerque area. In his spare time he enjoys writing, watching films, and trying different foods whilst spending time with family and friends.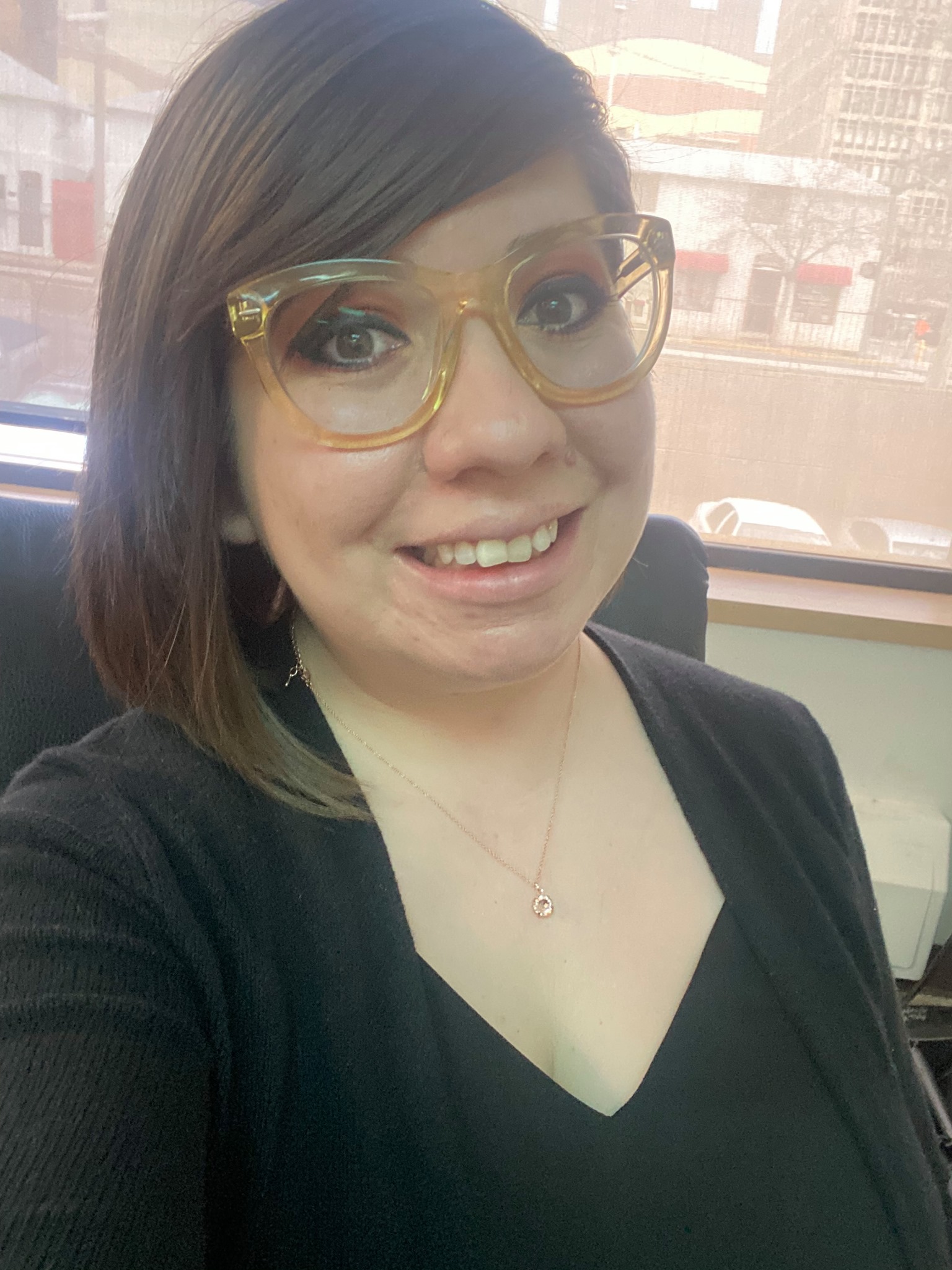 Maurice Alvarez
Joined NMTAP in November 2018
Maurice Alvarez is an AT Specialist with the New Mexico Technology Assistance Program (NMTAP). She has been with the state agency since November 2018. Maurice has a Bachelor's Degree in Community Health from New Mexico State University. She has a deep passion for helping people and brings experience in case management, technology assistance/troubleshooting and working with diverse populations including individuals with disabilities.
Read More
Maurice has worked with many community based non-profits and government organizations including the Income Support Division here in New Mexico as well as Crystal Stairs, Inc. and Autism Speaks in Los Angeles, CA. Maurice is a native New Mexican originally from Las Cruces. In her spare time she enjoys traveling, watching movies, playing video games and spending time with her partner Corey, pet's Ellie and Sam, friends, and family.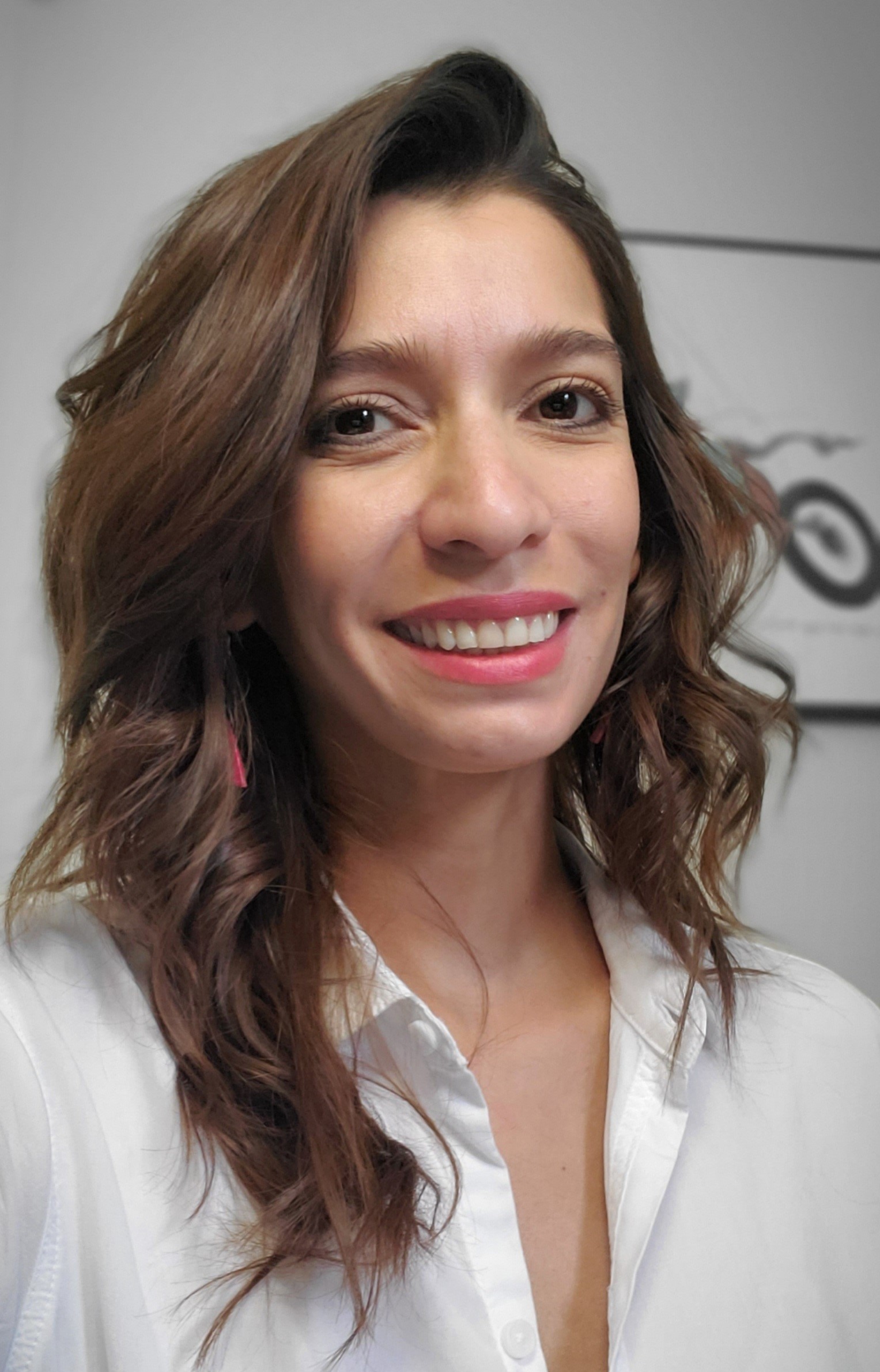 Julie LaJeunesse
Joined NMTAP in June 2021
Julie LaJeunesse is an AT Specialist with the New Mexico Technology Assistance Program (NMTAP). She has been with the state agency since June 2021. Julie has a Bachelor's Degree in Broadcast Journalism from the University of New Mexico. She loves learning how to use new technology and sharing the joys of technology and assistive devices with others.
Read More
Julie worked in hearing healthcare prior to NMTAP. She is a proud New Mexican from Mountainair and when she's free, she loves gardening, camping, trying new foods, and going on walks with her fiance Josh and their dog Dusty.