NMTAP offers free services to New Mexicans with disabilities to help them get the assistive technology (AT) services they need. It is a statewide program designed to increase knowledge of, access to, and acquisition of assistive or adaptive technology for anyone with any disability, anywhere in the state, of any age.
Upcoming Training & Demonstrations
Aug
21
Tue
New Mexico Conference on Aging

@ Isleta Resort & Casino Conference Center
Aug 21 @ 8:00 am – Aug 22 @ 5:00 pm
NMTAP will be providing assistive listening devices at the 2018 Conference on Aging for attendees who are hard of hearing. NMTAP will also be presenting during one of the workshops on August 22nd.
Click the following link for more information about the event: Conference on Aging webpage
Oct
16
Tue
NMTAP Advisory Council Meeting

@ Albuquerque, NM - TBD
Oct 16 @ 1:00 pm – 3:00 pm
Standard quarterly meeting of The New Mexico Technology Assistance Program Advisory Council.
Agenda coming soon!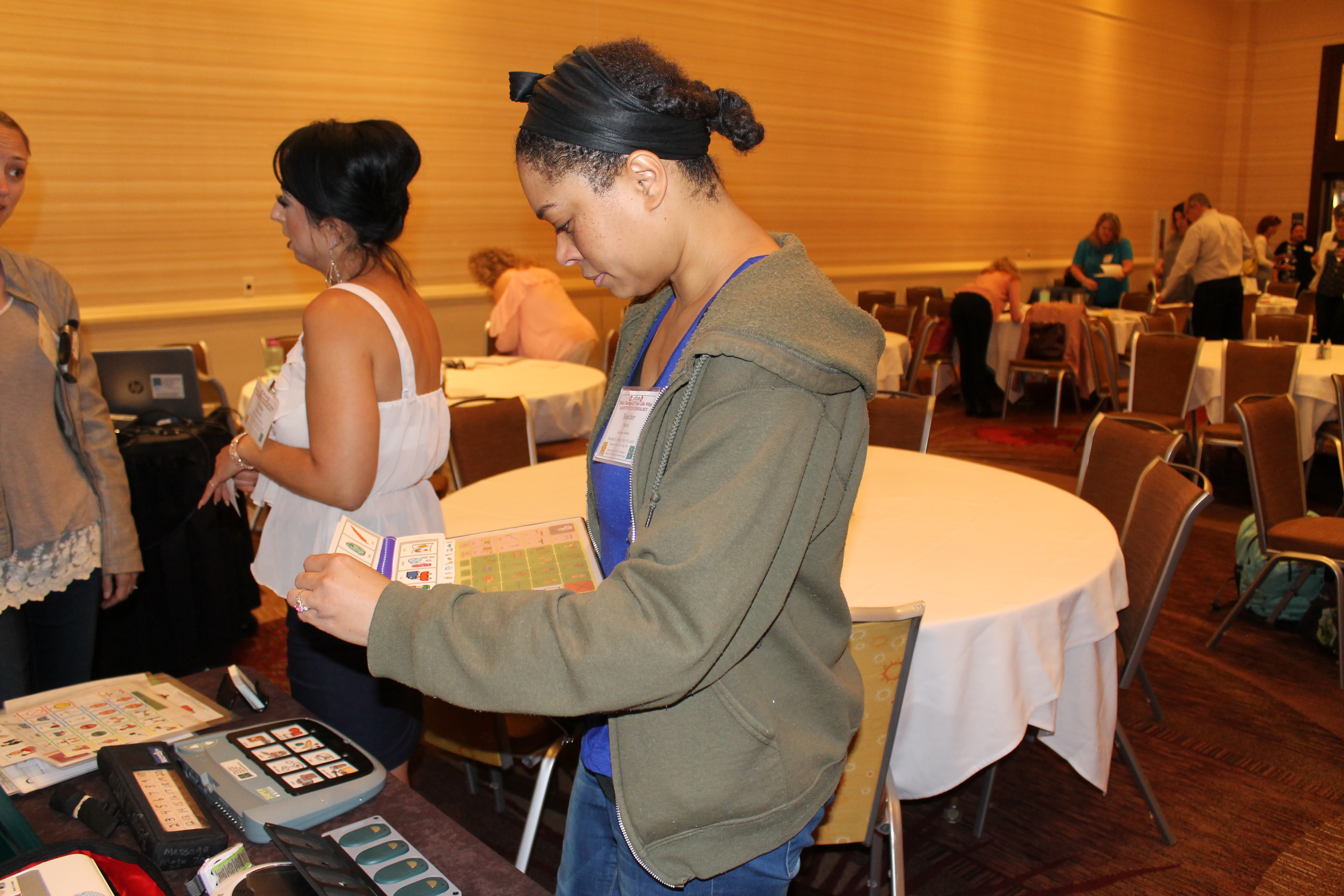 Augmentative & Alternative Communication (AAC) Devices
ATC18 Participant looking at a lower technical AAC device

NMTAP is a program of the State of New Mexico Governor's Commission on Disability, under a grant from the U.S Department of Health and Human Services, Administration on Community Living.